GINLITE Circulating Disinfectant Air Purifier
1)Pure aluminum shell and ABS shutter window design,aluminum Stronger sterilization ability and long service life. oxidation,
ABS anti-UV coating to prevent oxidation,not easy to change color, and does not fade.
2)Avariety of installation methods,can be placed on the floor stand. It can be wall-mounted horizontally or vertically. Arrange as
you like and do it wilfully.
3)Human and machine coexist,Internal exposure of ultra violet light; After the air enters the equipment for disinfection,it comes
out to realize cyclic disinfection.
4)3000 rpm fan,more ai rvolume,UV disinfection,with greater intensity, Stronger sterilization ability and long service life.
5)Wireless remote control operation is more convenient, three-level timing selection,automatic shutdown after disinfection.
6)Suitable for 254nm wavelength ultraviolet lamp,no ozone,no harm to human body, safer to use.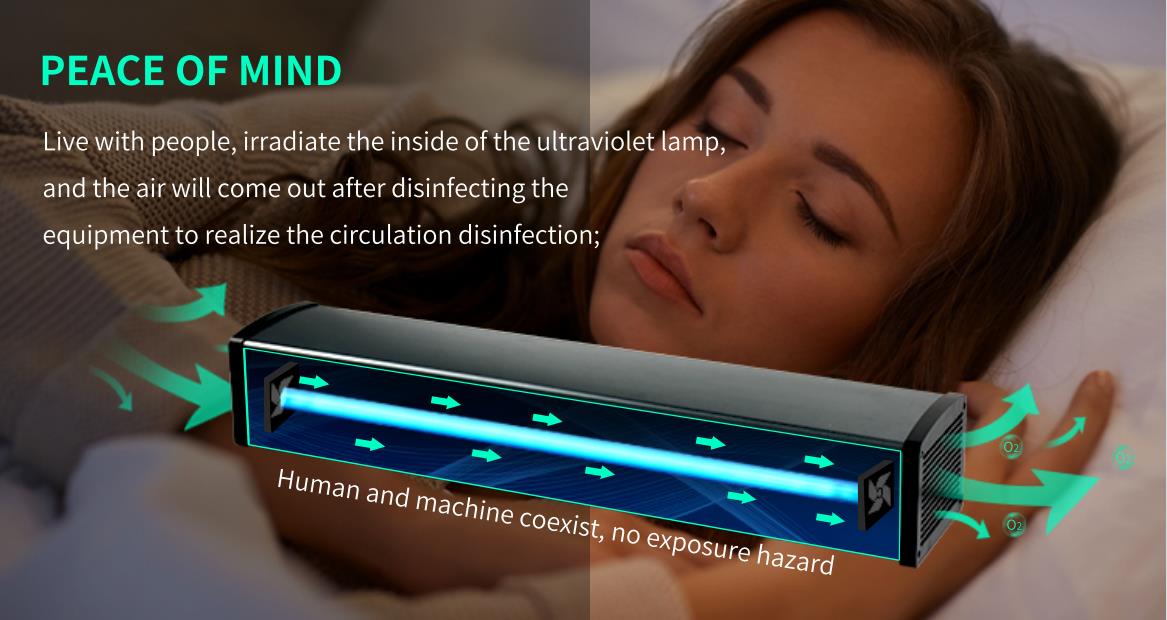 .